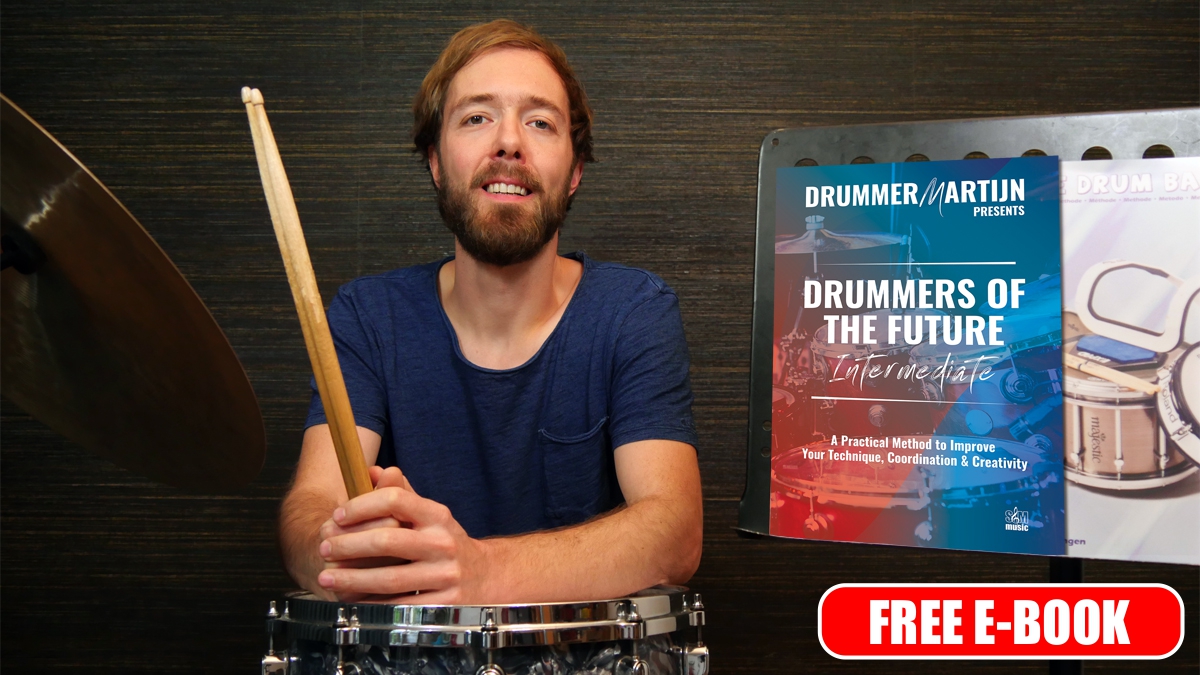 Download my free e-book now!

Download a FREE E-book with trial lessons from 'Drummers Of The Future - Intermediate': the new drum method for intermediate drummers! Written by Dutch drummer Martijn Soeterbroek aka DrummerMartijn.


By offering varied, practical and challenging exercises, this book wil help you to develop your:

- stick control
- coordination
- creativity

Expect topics such as:

- ghost notes
- linear grooves
- 4 way independence
- drum fill groupings

Leave your contact details below and receive an e-mail with a link to download the e-book with free trial lessons immediately.